Red Ribbon Week! October 24th-28th
Monday, October 24- Crazy Sock Day
"Sock It To Drugs!" As a class, decorate your door. 2 winners will be announced on Friday. One class in K-2 and one class in 3-5 will receive an ice cream party.
Tuesday, October 25- Wear Camouflage to "Join The Fight Against Drugs!"
Wednesday, October 26- Wear RED to show our commitment to living healthy lives.
Thursday, October 27- Wear Neon to show "We are Too BRIGHT to do drugs!"
Friday, October 28- Wear your favorite team or school shirt to show that at San Luis Rey we "Team Up Against Drugs!" Door decorating winners will be announced.

Love Yourself! Be Drug Free!
Early Release Day - Tuesday, January 31st
San Luis Rey Elementary School
January 31 - Additional Minimum Day
In addition to the Wednesday minimum day, Tuesday, January 31st will also be a minimum day. This day will be used for Teacher Professional Development.
Dismissal Times: Kinder – 5th Grade at 1:05 and TK at 12:15
Please make arrangements to pick up your child at 1:05 pm on Tuesday 1/31/17.
Escuela Primaria de San Luis Rey
Martes enero 31 – Día mínimo adicional
Además del día mínimo el miércoles, El Martes, 31 de enero también será un día mínimo. Este día será utilizado para desarrollo profesional de maestros.
Los tiempos de despido: Grado K - 5 a las 1:05 y TK a las 12:15
Por favor haga arreglos para recoger a su hijo a las 1:05 pm el martes 31/01/17.
---
WELCOME! ¡BIENVENIDOS!
San Luis Rey Elementary School
---
Sea Lions Exercising Our Bodies and Minds!
Welcome Back Sea Lions! First Day of School!
Back to School Night Success 2016!
School Safety and Security Information
The safety of our students and staff is always the Oceanside Unified School District's primary concern. Click here for safety and security meetings and informational materials regarding an individual who has been released from law enforcement custody.

Información acerca de la seguridad en las escuelas
La seguridad de los alumnos y los empleados es siempre la prioridad del distrito unificado de Oceanside. Presione aquí si desea más información acerca de la persona que ha sido puesta en libertad por las autoridades y para obtener el horario de las juntas programadas, en las que se le dará información acerca de la seguridad en nuestras escuelas.
---
San Luis Rey Office
Registration
At this time, Kindergartners and new
OUSD students may register online at
http://www.oside.k12.ca.us/registration
For registration assistance, you may
call or visit the San Luis Rey office :
Office Hours, 8:30 AM-4:00 PM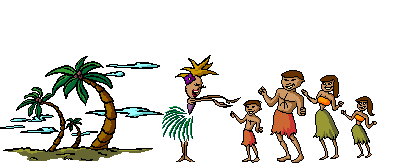 Asian Pacific Heritage Night Sponsored by SLR PTA on Friday May 6, 2016 THANK YOU PTA!!
Important Information for Families
Regarding Confidential Student Data
Click here for important information regarding the release of your student's confidential data. This stems from a recent lawsuit against the CA Dept. of Education. Even though OUSD was not involved in the lawsuit, all California students are affected. Parents can express an objection by April 1, 2016.
Información importante para las familias
sobre datos confidenciales de estudiantes

Haga clic aquí para obtener información importante con respecto a la divulgación de información confidencial de estudiantes. Esto se deriva de una demanda reciente en contra del Departamento de Educación de California. Aunque el Distrito Escolar Unificado de Oceanside (OUSD) no estuvo involucrado en la demanda, todos los estudiantes de California se ven afectados. Los padres pueden expresar su objeción antes de abril de 2016.
---
For more information about volunteering at the school, please call 760-721-2316.
Please obtain a visitor's
badge when volunteering on
campus from 8:55 AM-3:35 PM.
THANK YOU FOR SUPPORTING
A SAFE & FRIENDLY CAMPUS!
---
Open Enrollment School of Choice (SOC) For the 2016-17 School Year Green Zone: January 4, 2016 – March 31, 2016
The Oceanside Unified School District Board of Education maintains its commitment to provide educational choices to families to meet the diverse needs of all students. The district's Open Enrollment ...more